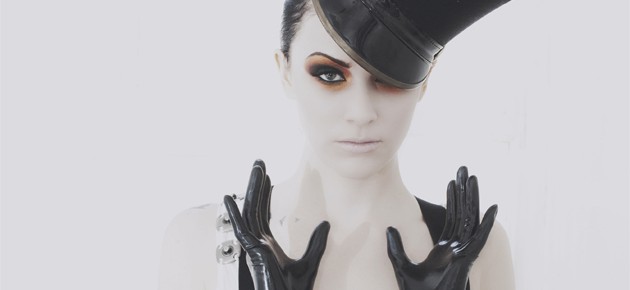 The epic festival jams and saccharine sweet summer anthems of this year may be on the way out, but the end of the year promises an amazing amount of new releases that will wrap up the year perfectly. The wait was well worth it, starting with Grizzly Bear's Shields. British groups The XX and Bloc Party have recently dropped their albums, Coexist and 4, respectively. Up and coming DJ/producer Audrey Napoleon has released her EP, Ornamental Egos, which showcases her own distinct niche in the EDM world. Ariel Pink's Haunted Graffiti released their album Mature Themes, a follow up to their popular 2010 album Before Today.
Combine fierce style, and a dash of sass, and you get Audrey Napoleon. The DJ/Producer is known for putting on electric performances, starting with her residencies at two major clubs in LA, Avalon nightclub and the Music Box. Ornamental Egos, her first EP, has just dropped and she was touring across the country earlier this year with the Identity Fest tour.
Apart from touring and dropping her new EP, Ms. Napoleon took a bit to chat with us:
WFK: What's your favorite part of touring?
I love the comradely between the artists, all of us having a great time. This tour has amazing performers. I also love to meet all of my different fans and to get to know them.
WFK: Do you feel any pressure being a woman in the EDM scene? 
I don't see a separation of gender, but I feel pressure as an artist because I'm new. I think that if people were to come out and see me, they will respect and appreciate what I do. They will see the passion in my performance. I think being a girl is a blessing. I love playing dress up at shows!
WFK: What do you love to do in your downtime? 
I love to read. I'm currently reading IQ84. I also love going to museums, having nice meals with close friends. I'm always doing music – I'm either at the studio or taking notes of different things. I'm always doing something creative, and am constantly trying to expand my knowledge.
WFK: What would be something most people are surprised to find out about you?
I'm very shy and introverted! There's a switch that goes on when I become Audrey Napoleon.
WFK: What's next?
I'm working on a clothing line with The Rodnik Band, and I went to check out samples in Mid-August. This fall, I'm hitting the studio.
WFK: Anything else you want to share with us?
I want to say I really love my fans and appreciate their continued support.
Here's our Fall Album recommendations…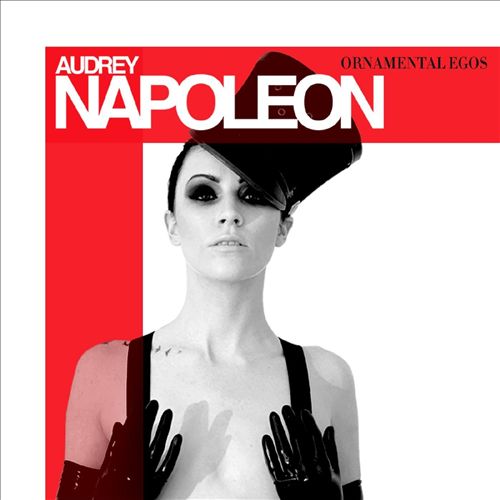 Audrey Napoleon | Ornamental Egos
With only five songs on the EP, Ornamental Egos packs a tremendous punch. Starting with Poison,  the EP builds slowly with high energy dance beats that lead to catchy synth sounds, and hooks that are nearly impossible to shake from memory. Napoleon not only takes credit as DJ, but also produced the EP, and her production craft can be seen especially on Carlos Martinez. A notable track that may seem familiar: the dark and epic My Sunrise that was recently used in a Heineken commercial. The track is one of the more developed on the EP, as it focuses less on catchy hooks and more grungy, gritty techno beats. The EP rounds out with what is sure to be the next club anthem: Bitchy Queen.
Stream: Audrey Napoleon – Bitchy Queen
The XX | Coexist
After the 2009 debut effort from The XX, it was impossible to not be captivated by the back and forth between singers Oliver Sim and Romy Madley Croft. The lyrics seemingly envelope the listener and wrap them up into the loving narrative that they exchange. Coupled with the smooth beats from Jamie XX, the trio creates a distinct sound. Their newest album, Coexist, is an extension of the all things they do right: the story, the love, and the melodies that linger for days. 'Angels', the lead single, showcases the maturation of their sound while providing another ballad that resonates deeply. Other songs on the album reflect the dance hits that influenced producer Jamie XX, as seen with Tides. Overall, the album shows a growth and diversity in their sound, without leaving behind the elements that made their previous album a massive success.
Stream: The xx – Angels
British band Bloc Party return with their fourth album, aptly named Four. This album shows a definite departure from the sounds that made the band famous, but by no means shows a change for the worse. While fans who are expecting another album full of songs reminiscent ofBanquet may be disappointed, this album still delivers the grit & edge expected from the group. The notable absence of dance-inspired tracks have been replaced with a harder rock sound especially on tracks such as 3×3 and We Are Not Good People. Their lead single, Octopus, shows a taste of what direction the rest of the album veers in. The first track of the album, So He Begins to Lie, definitely sets the tone of the album, and is one of these strongest tracks.
Stream the album here.
Ariel's Pink Haunted Graffiti | Mature Themes 
Psychedelic sounds meet synths, with a touch of 1970′s soul and definite lo-fi vibes come together on Mature Themes from Ariel Pinks Haunted Graffiti. Ariel Pink's new album brings forward a lot of what listeners are accustomed to from the 2010 Before Today album. The same level of experimental sounds can be felt on the new album, as well as the same eclectic-yet-still-cohesive sound. Mature Themes seems to have a more upbeat vibe, with the title track of the album being positively upbeat and giddy. In contrast, Early Birds of Babylon seems darker, with its heavy bass lines and deeper vocals that blend into the background. The album ends on a completely soft note, with one of the best tracks on the album: Baby.
Stream: Ariel Pink's Haunted Graffiti – Baby
Grizzly Bear returns with Shields, their fourth studio album. Their fourth effort flourishes with the same wispy, eclectic sounds that have defined their sound. Tracks like 'Sleeping Ute' have a stirring,  dynamic melody with Edward Droste providing his signature vocals. The album shows impressive guitar work, with an effervescent quality that pulls the listener in. While Veckatimest had some of the same psychedelic and ethereal qualities seen in this follow up album, there was a definite expansion on those sounds, as seen with the seven minute epic Sun In Your Eyes. The album shows a confidence in taking the listener in a myriad of directions, ranging between the complicated to the very bare in a stark contrast, as seen with The Hunt.
Stream: Grizzly Bear – The Hunt