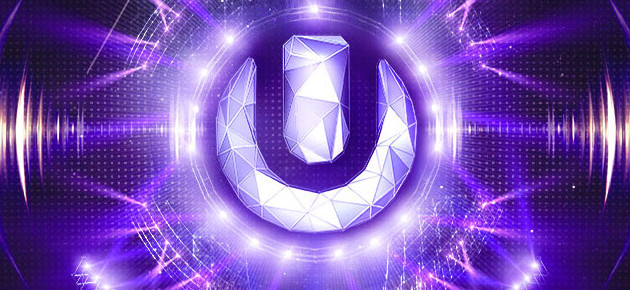 Bayfront Park was taken over by thousands of people decked out in their best outfits, prepared to dane their hearts out over the course of three days. Friday night kicked off the festival with a plethora of amazing performances from AraabMuzik and Boys Noize, plus an intimate performance from Crystal Castles. As the sun set on Friday night, the crowd gathered to see the final performance of the night. Closing out the main stage was none other than the legendary Swedish House Mafia, who are performing their final sets together as a trio, and set the tone for the rest of the weekend with their electric performance and firework show. Day two of the festival featured indie artists Matt & Kim doing less performing and more partying over at the Live Stage, while psychedelic vibes emanated from Yearsayer's set, soon after.  However, Saturday belonged to Knife Party, as the duo basically made Downtown shake from the sheer amount of bass that  came from the speakers of the Main Stage. The final day of weekend brought forth freshman Ultra appearances from Flosstradamus and Azealia Banks– each of which ripped through their sets and made asses shake. Major Lazer performed to a completely packed amphitheater at the Live Stage, and interacted with entire crowd, alternating between showering everyone in attendance in confetti, or bringing random people in the stands on stage to twerk alongside them. As weekend one came to a close, Miami group, Afrobeta, took the stage to represent their home town. The entire weekend lived up to the hype that Ultra is now known for, serving as a fantastic celebration of the 15 years that Ultra has been in Miami.
| FRIDAY |
AraabMuzik
www.araabmuzikmvp.com

While other producer/DJs are messing with all kinds of machines, AraabMuzik keeps it real with just one: the MPC machine. Hearing his beats and knowing they all come from one source is impressive enough, but seeing it live commands a new level of respect. Watching his fingers fly over each button made each dramatic beat drop elevate from something incredible to simply awe inspiring. The momentum of his set built up to climax with the opening notes of Kanye and Jay Z's "Who Gon Stop Me". While still retaining the aggressive hip-hop beats of the song, AraabMuzik snuck in heavy trap beats into the song, sending the entire crowd into a collective "Oohhh".
John Digweed
www.johndigweed.com 
Representing for the early days of house music was John Digweed at the Carl Cox stage. Smooth house beats transported the crowd back to the very essence of house music, before the era of trap, dub, and even electro. Underneath the dome full of lights, Digweed focused his set on more melodic, vocal house hits that have made him a legend in the industry for decades. Also present were progressive house and trance songs, which seamlessly streamed in and added another throwback quality to his set. Fans of older house were not disappointed as Digweed stayed true to his roots and delivered a magnetic performance.
Boys Noize
www.boysnoize.com
Emerging from a skull shaped DJ booth, Alexander Ridha, aka Boyz Noize, began his set with a sample from Public Image LTD entitled "Bad Life". Behind the skull, the backdrop behind him turned into a gigantic mixer on the screen, giving the writhing crowd a live interpretation of what was going on behind the DJ booth. Boys Noize kept the entire audience moving with bass drops that were so powerful they could have possibly rearranged something inside of everyone's body. After assaulting everyone with heavy bass, Boyz Noize finished off his set on a loving note, remixing Chemical Brothers "Swoon" with the crowd singing, "Just remember to fall in love, there's nothing else."
Crystal Castles
www.crystalcastles.com

Amid a cloud of smoke, Alice Glass, lead singer of Crystal Castles, emerged. Yelling into the mic, she kicked off her Ultra set on a high note. Her dynamic energy was captivating as she flung herself into the throngs of people and stood atop chairs in the middle of the crowd while concurrently singing/screaming mesmerizing lyrics from their songs. Despite the sound issues, Glass still delivered a fantastic performance, only stopping to smoke a cigarette or take a swig from the bottle, before hopping atop the drum kit to dance. The crowd ate it up, singing and dancing along, especially after the duo launched into "Crimewave".
Swedish House Mafia
www.swedishhousemafia.com
The excitement in the air was palpable while walking over to the Main Stage right before Swedish House Mafia began. The legendary trio did not disappoint, as they began their set by playing the opening notes from "Greyhound".  The crowd was collectively moving as the group switched into "Antidote", with the song breaking only to have thousands of people scream back, "There's no antidote," at the top of their lungs before the DJs let loose a massive bass drop. Touted as one of their final performances together, this set held special significance as they played their last Ultra. Under a sea of fireworks and lights, Swedish House Mafia closed out Friday night with an energy that only a group of their magnitude could pull off.
–
| SATURDAY |
Matt and Kim
mattandkimmusic.com
Cheerfully upbeat duo Matt & Kim brought a happy and bubbly energy to their Ultra performance. In between their songs, Kim made comments about the outfits she saw at the show, particularly about the surprising amount of "side boob". Although they didn't necessarily do the heavy bass drops or gigantic stage rigs like their fellow performers, they kept the energy level of their show high, dropping balloons and other toys into the crowd to play with. The highlight was when Kim, with a medical boot strapped to her ankle, jumped into the crowd and stood up to shake her ass to Diplo's "Express Yourself" as she was hoisted up by the fans in the front row.
Thievery Corporation
www.thieverycorporation.com 
Thievery Corporation stood out amongst other acts at the Live Stage on Saturday, as they began their performance with an eclectic array of musicians. Each song brought forth a new lead singer, and with it a completely new energy. The group was continuously switching between heavy reggae influences, then dub beats, and just as suddenly went into a completely different vibe with their next song. During "Lebanese Blond", one of the members of the group pulled out a sitar and began to play along with the DJ duo live, showcasing a welcome display of musicianship. The group was able to switch between all of these different vibes effortlessly, leaving the audience guessing as to what exactly might come next.
Yeasayer
www.yeasayer.net

Fluctuating between psychedelic sounds and electronic influences, Yeasayer began their first ever performance at Ultra. The group performed against a backdrop of visuals laden with drug references  and psychedelic images, adding another level of depth to their hit songs such as "O.N.E". Between songs, frontman Chris Keating interacted with the crowd, sharing his impression of his first Ultra quite succinctly: "I've seen some weird fucking shit." Although Keating also expressed confusion as to why they were performing at an electronic music festival, it made no difference to fans who danced under a sea of confetti rain as Yeasayer closed out their set.
Knife Party
knifeparty.com

The sun had set on Ultra – and the largest dance party Miami has ever seen had just congregated by the Main Stage to see Knife Party. Their set never lost its intensity for a moment, and had the entire audience shaking from beginning to end. Notable remixes were Swedish House Mafia's hit 'Save the World, which they transformed completely with heavy electro and dub breakdowns to create something completely phenomenal. The duo threw in a throwback jam by randomly throwing in a remix of Missy Elliot's 'Work It', which made the crowd go from moving their feet to popping their asses in seconds flat. Their set wrapped up with an amazing fireworks show and a heavy doss of bass.
Faithless (DJ set)
www.faithless.co.uk
Showcasing simplicity at its finest, Sister Bliss of Faithless came out on stage with none of the gimmicks – just her, a table, and some mixers. This stripped down performance only showcased how nasty the remixes that she threw down were, and the entire set maintained an exhausting amount of energy. Bliss flicked between straight electro beats to an insane remix of Skrillex's hit "Breaking a Sweat" and then to dub remixes with ease. Towards the end of the set, fellow Faithless member Maxi Jazz jumped out to the surprise of the crowd to perform with Sister Bliss.
Infected Mushroom
www.infected–mushroom.com

Between the intense, seizure inducing visuals and the unrelenting throbbing bass, Infected Mushroom delivered a mesmerizing trance performance that has made them a mainstay in the EDM community for years. The duo was joined by a full band, creating music that straddled the line between psychedelia, trance, electronica, with hints of heavy metal. Notably absent was the gigantic, menacing mushroom that had joined them on stage for past Ultras. The group launched into a rendition of Foo Fighters 'The Pretender' that was barely unrecognizable until the crowd began to sing back the bridge along with group: What if I say I'm not like others?
| SUNDAY |
Flosstradamus
www.flosstradamus.com
Chicago duo, Flosstradamus, made their Ultra debut and made everyone standing underneath the Ultra Chile stage get their asses moving. Their ability to mix in straight hip-hop hits such as "Pop That" from French Montana, followed by obnoxiously heavy trap beats, created a rough, almost aggressive vibe under the dome that didn't stop. In the middle of the crowd, there was no shortage of ass shaking and twerking, especially after Flosstradamus dropped "Popcorn", which ordered everyone to pop it "like it's popcorn." The duo also performed their original material, including their popular hit "Roll up the grass". Their freshman debut at Ultra was incredibly memorable, as they never had a dip in momentum or a dull moment throughout their set.
Azaelia Banks
www.azealiabanks.com
Feisty rapper, Azaelia Banks, came out on stage with an unrelenting amount of confidence, rocking an outfit that looked like it came from another planet. Ms. Banks straddles the line between hip-hop and electronic music, and her performance not only showcased her ability to flow but also the raw amount of swagger and attention she commands from the audience. She debuted a new song during her song entitled "BBD", which was a departure from her electro songs like "1991″ and ventured into straight trap territory. After performing "Jumanji" and "Esta Noche" off herFantasea mixtape, Banks closed off her set with "212″, much to the delight of the crowd.
Friendly Fires
www.wearefriendlyfires.com
Tucked away on the grass field was a special DJ performance from Jack Savidge, drummer of Friendly Fires, who delivered an impressive set that flitted between a slew of influences. Hints of funk intertwined with electronic beats as the crowd swayed on the field at Bayfront Park. Instead of heavy bass drops, Savidge opted to focus on smooth melodies that lent themselves to a consistently laid back vibe.  The DJ continuously dropped a steady stream of hits ranging from all types of genres including house, electro, and funk to create an eclectic mix.
–
Major Lazer
www.majorlazer.com
From start to finish, Major Lazer never relented in their pursuit to push the audience to the brink of near insanity. Diplo began by throwing vuvuzelas into the crowd, but decided simply throwing things out into the crowd wasn't enough– he then climbed into a gigantic clear bubble and crowd surfed over the entire audience. The duo delivered a performance to the packed audience at the Live Stage, even inviting a throng of girls up on stage to twerk along to their hit "Express Yourself". Halfway through their set, Diplo announced they would be filming a special video at Ultra, and the entire crowd joined in to create a Major Lazer version of the "Harlem Shake".
Afrobeta
www.afrobeta.com
Representing Miami at Ultra, avant dance duo Afrobeta jumped up on stage to show how things go down in their own backyard. Frontwoman, Cuci Amador, started off the set low on the ground, hidden underneath a black and white striped pyramid, emerging slowly as the opening song continued. The group performed their recognizable hits, but also launched into a new trap influenced song entitled "36 Trap". After stripping off the pyramid hat and puffy skirt, Amador climbed up onto the speakers in a black dress adorned by silver pyramids, outfit put together byTHE KULT, our very own fashion shop in Wynwood, and launched into the Afrobeta version of Beastie Boys' classic song "Fight for your right", showcasing their ability to make any song completely their own.