What makes your home feel like home? 
Is it the people you're surrounded by? The things you've chosen to be in your home? The neighborhood you've chosen to live in? 
Miami, with the exception of the four years I went to college in Tampa, had always been home. Home, for me, meant being a 15-minute drive from my parent's house and always having a close friend as a neighbor, or multiple friends a short drive away. It meant having my apartment full of my favorite things: my furniture, my books, my mementos, my pictures – all of my memories. It meant knowing where everything was in the city without having to look up directions and having small sanctuaries that were rarely frequented by tourists I could visit when I wanted to. 
Before I left Miami, I moved four times within the city, meaning I had to make each space feel like home quickly. I also gave myself a 'trial run' of sorts last summer when I left for North Carolina for the month of August. Between all those moves, I quickly sorted through what I needed most to feel 'at home' in each of these new surroundings, which ultimately prepared me for the journey I'm on now. 
While I was planning my journey, I read several nomad blogs and stories, and one of the common themes that kept popping up was homesickness. It wasn't a matter of if you'd feel homesick, but when – and how to manage it.
Armed with this, I packed a few things away before I left with the intention that I would take them from place to place, and these mementos would serve as an anchor point for me to feel comfortable despite the new environments. 
I've brought along the set of magnets I've had for a while now, most of them gifted to me, to post photos on my fridge. I've also modified my altar setup to make it more portable, and brought along my books and journals. There's also the two blankets I've brought along, one of which I've had since college, giving me an opportunity to feel familiar in the new beds I'm sleeping in. These small items have provided a tactile familiarity that allows for each of these spaces to then become 'my' space; a sanctuary to come back to after spending the day exploring these new cities. 
There's also my travel companion, Sophie cat, who finds her new nap spots wherever we land.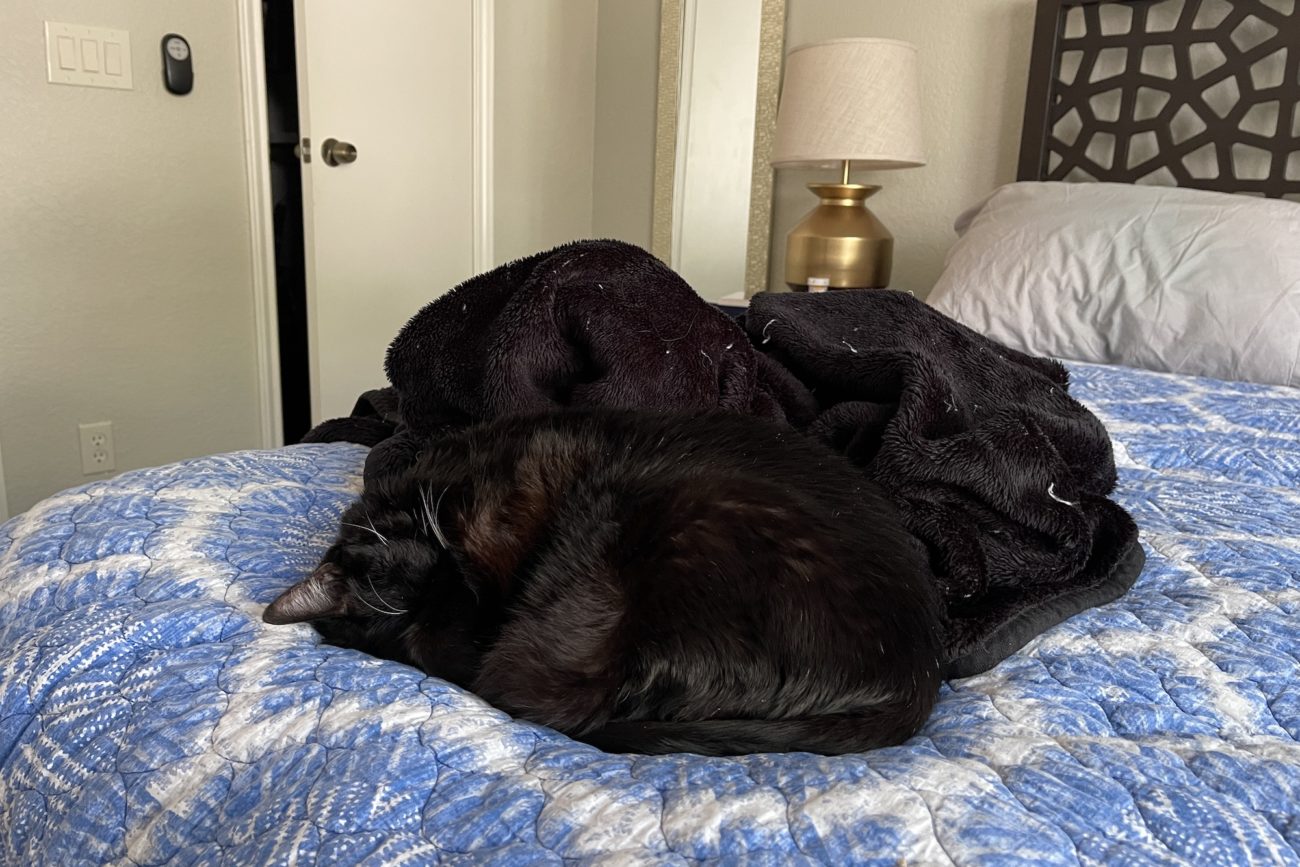 So far, these mementos have done the trick – in each of the five 'homes' I've stayed in, I felt comfortable and grounded in these spaces, and hadn't felt a pang of homesickness. 
At least, until I got to Austin. 
Of all the cities on this journey, Austin was by far the one I was looking forward to most. Despite never having been here, I was halfway convinced that this was the city I was going to end up at after I finished my journey. On the entire drive from Houston, I felt a growing excitement as I saw the Austin signs on I-10. 
I was ready to experience what Austin, the city I had heard so much about, was ready to offer. 
___
I had left New Orleans on a high – my six weeks there felt like an easy flow of seeing old friends and meeting new people, experiencing everything the city had to offer with little effort on my part.
I expected Austin to be a continuation of that high, but instead, the city prompted my first true bout of homesickness. It wasn't a slow, gradual build – it showed up one afternoon, unprompted and led to me FaceTiming a friend and crying into a bowl of chips and queso. 
I wasn't homesick for Miami. I didn't miss anyone in particular or feel nostalgic for a life that I had left behind. Instead, I longed for familiar faces and the feeling of comfort that comes with longtime, established relationships. I found myself missing walking down Magazine street in New Orleans after work, while simultaneously missing having drinks with friends off 8th street in Miami. My family and I sang Happy Birthday to my nephew on his fourth birthday via Google Hangouts, and it hit me that it was the first birthday Marcos has had that I physically wasn't around for. 
As much as I had enjoyed seeing Austin and was able to connect with some older friends, the city also felt like a lot of false starts. Some of the things I was most looking forward to seeing were a letdown, or the new people I met would just be passing conversations – the connections were all surface level or too fresh for the type of depth I was yearning for. 
My high expectations for Austin had clashed so heavily with the reality of being here, and it left me feeling completely unmoored. 
Since leaving, it has been a whirlwind of new. New lifestyle, new homes, new cities, new job, new coworkers, new responsibilities, new challenges, new people, new ways of maintaining existing relationships, new places to see – brand new everything, all the time, always. The novelty of everything had been so intoxicating, and yet here I was in another new city and nothing seemed to feel quite…right. 
The freedom I have felt thus far in my nomadic life has been exhilarating. However, I knew this bout of homesickness was going to appear at some point. I had braced myself for the day it would show up, but I didn't see it coming and I especially didn't think it would happen here.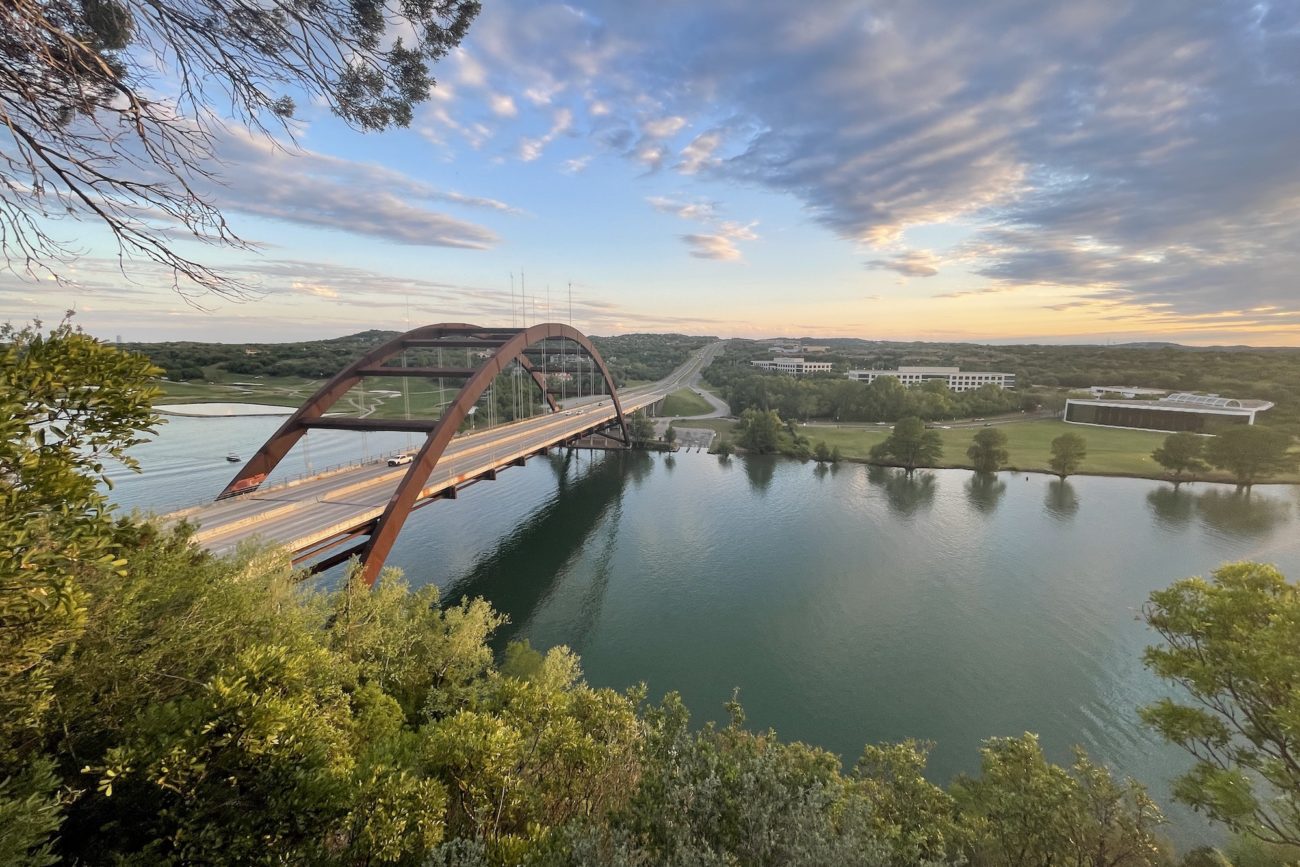 –
The rocky start took a few days to shake, but eventually, it passed. 
I started researching new places to check out. I took myself out on my weekly artist dates. I found a trail by my house and walked alongside the Colorado River, which helped me clear my head and ground myself back down. I was able to meet a few new friends, with whom I'm looking forward to keeping in touch after I leave. I took a day trip to Fredericksburg, TX, and drank wine all day with a Miami friend, Cathy. I strolled through Zilker at sunset, taking in the Austin skyline. I ended up driving to Waco, TX to get my COVID vaccine, too. I saw the bats take off at sunset off the South Congress bridge and ate a lot of tacos.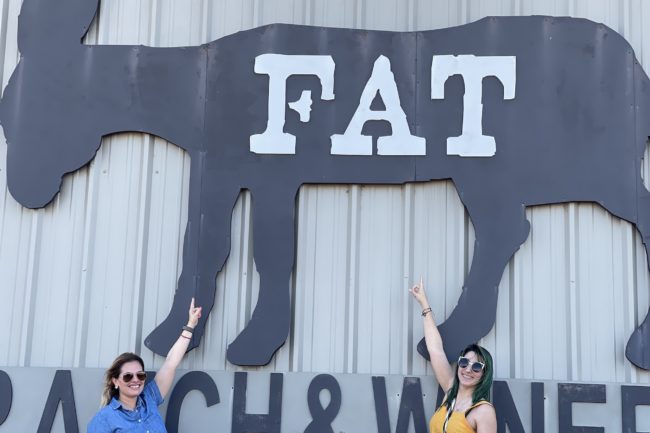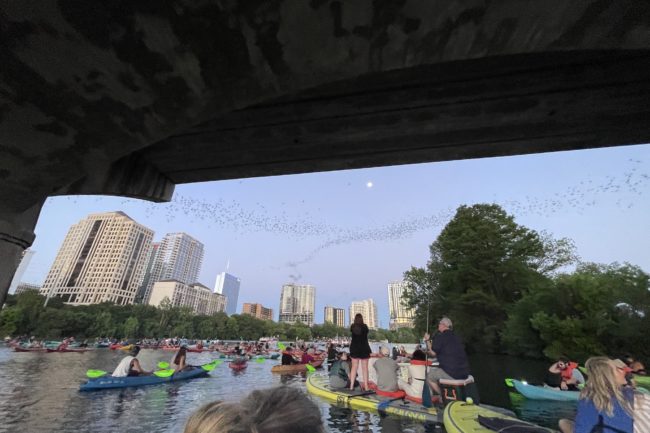 While it may seem basic, my favorite day so far has been my artist date to Blanton, followed by a walk alongside the Colorado River on the trail. My last few weeks have been fun and the city has grown on me. I would definitely love to come back here, perhaps post-COVID, to see more of the things I wasn't able to. 
Today is my last full day in Austin, and I'm leaving on a much higher note than when I arrived. It may not have been the experience I was waiting for, but it gave me a valuable lesson about feeling at home that I get to carry with me as I continue my nomadic journey. 
For now, it's time to pack and get ready for my next stop: Nashville, TN.