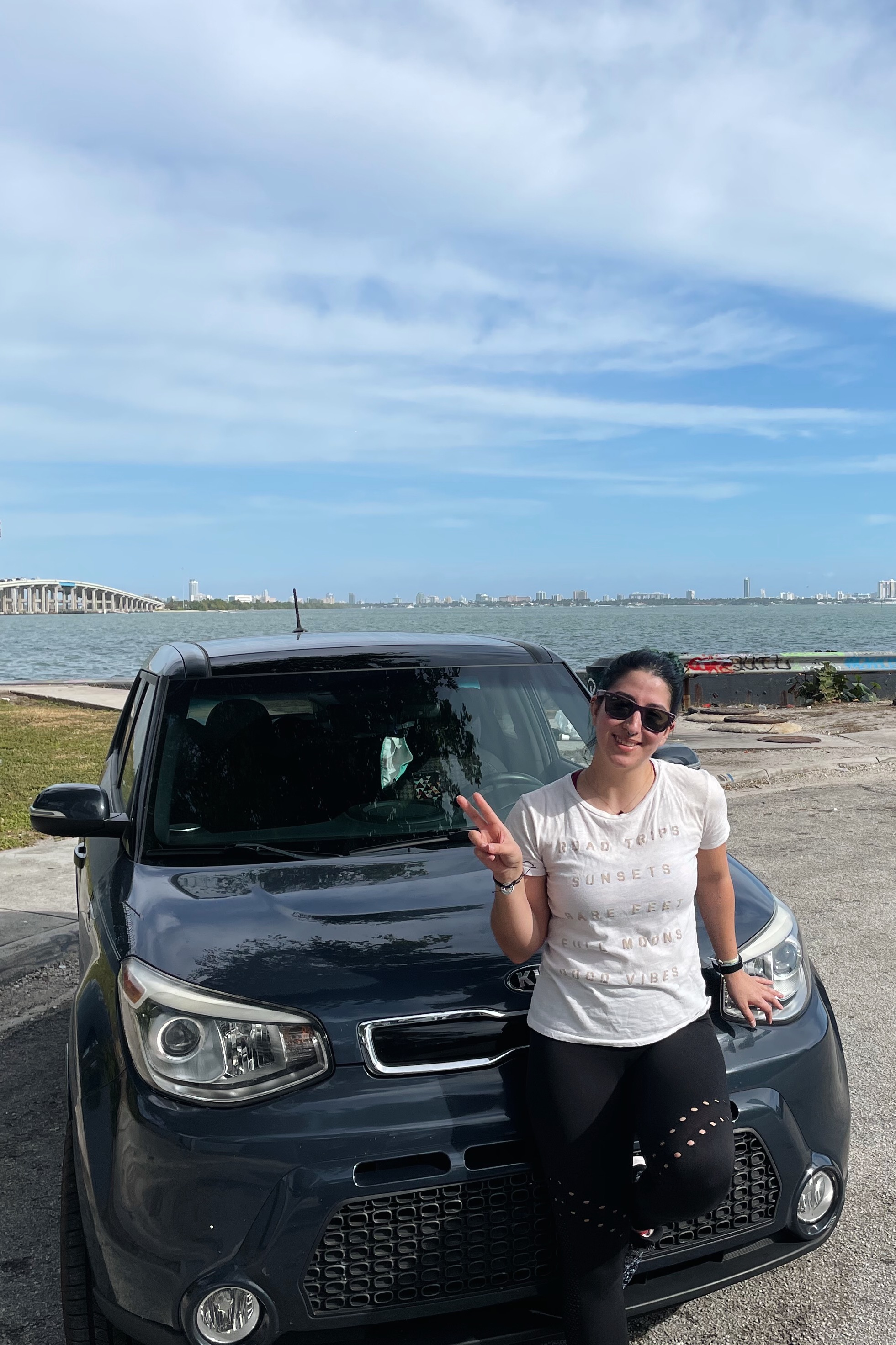 I greeted 2021 by packing up the last of my things and preparing to kick off my journey. The last few months of 2020 had been spent purging and moving things to my parents' house for storage. I sold all of my furniture and spent my last three months in Miami in a furnished apartment. The small number of things I still had left was ready to be packed up and taken with me on the road.  
When Sunday, January 3 rolled around though, I was beyond ready to go. I packed up my Kia Soul to the brim with the help of my friends Gio and Abel, coaxed Sophie cat into her carrier, and we started our caravan up the Florida Turnpike to Kissimmee, where I'd be staying at an Airbnb for a week.
The three and a half hour journey was the first time in weeks that I'd actually sat down to think about what I had just done. In the weeks leading up to it, I often felt that it didn't 'feel real' – that this idea to go nomadic was just something I had been preparing for, but nothing tangible had happened yet. 
Yet, here I was with my furry companion Sophie Cat, in a packed car, leaving Miami. Part of me was excited to go and start this journey I had been planning for the last few months; the other felt a pang of fear of leaving my hometown and the only state I've ever lived in, to hop between a series of cities with no real ties to any of them. 
I had an itinerary planned out – leaving Miami in early January to then head to Kissimmee to spend time with Gio and Abel. Then a week in Tampa, followed by two weeks in Gainesville, and then off to Louisiana. The Airbnb was booked – the list of local restaurants to get take out from was chosen. The social distance plans with friends were made. I was giving myself a last hurrah in Florida, of sorts – a proper goodbye.
And then, as I pulled up to my new home for the week in Kissimmee, I got a text from a friend: her boyfriend, who I had just seen a few days prior, had just tested positive for COVID. 
I thought the hardest part would be leaving – but now, what I left behind was the least of my worries.
The news hit me and I felt the familiar uneasiness in my stomach start to build –  a surefire sign my anxiety was rising. 
Do I have COVID? Where am I going to go get tested? What hospital am I by in case of an emergency? What county am I even in right now? Are my friends okay? Am I okay? Do I have what I need? Should I tell my parents? Who else did I see that may have been exposed?
Question after question rolled around in my head. The only thing I knew for certain was that I had to quarantine. 
The next few days were a blur of getting all of my necessities delivered to me. I canceled my Tampa trip and booked another week in Kissimmee to get the full two weeks of quarantine. I found out that my current county – Osceola – offered a free testing location only 15 minutes from me. 
I lined up at 7:30 AM a few days later – day 5 since my exposure – to get tested in the parking lot of a Disney corporate office. The testing facility was behind Disney's Animal Kingdom theme park, and from the line, you could see the top of the artificial Mount Everest. It felt a little jarring to be standing in line at Disney for a COVID test while the rest of the parks started to open their gates. 
The results were rapid and 15 minutes later I got a text: I was negative. 
Despite the negative result, I knew I had to keep waiting, but that first initial result allowed me to breathe a bit more deeply than I had in days. 
My first Airbnb, a comfortable condo in the suburbs, was not able to extend my stay, and so I moved into another apartment that was located in a complex that was part-hotel, part-owner owned condos. The condo I was in was very clearly geared towards Disney vacationers, and most of the people staying around me seemed to be tourists. 
Inside the condo, small figurines adorned the walls; an assortment of characters from Frozen, Beauty and the Beast, and a stuffed Goofy greeted me each morning as I made matcha at the small kitchenette. The couch had three Mickey and Minnie throw pillows as decoration, with red and white polka dot pillows to coordinate.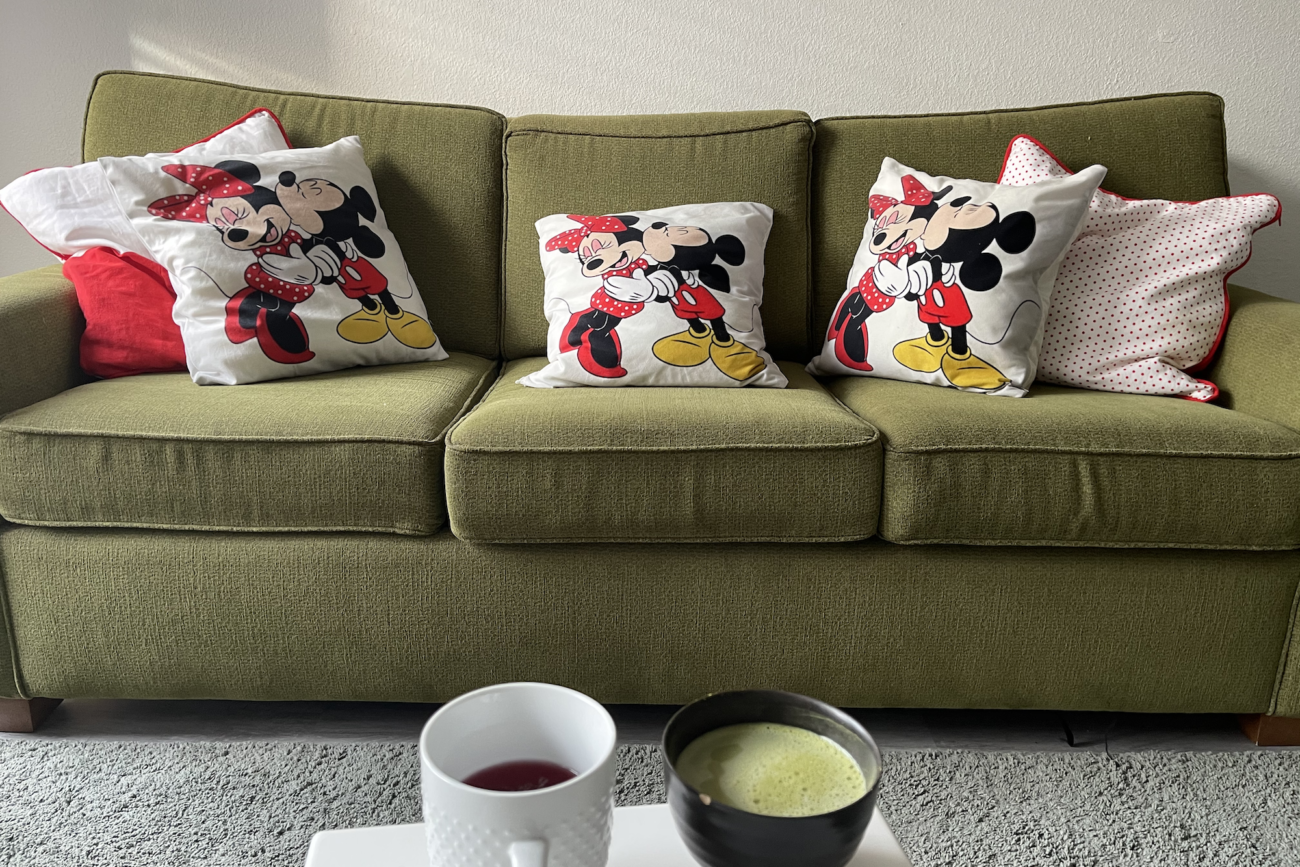 It was an adorable little vacation studio for Disney fans; but I wasn't here for a vacation. My work from home setup felt out of place next to the cheery decor, and I was definitely feeling less than magical – I was here to work and wait out another few anxious days before I could say I was COVID-free. 
Thankfully, another negative test result came in and I was officially cleared. 
Although I hadn't planned on staying for two weeks in Kissimmee, I was able to try and make the most of it. 
I ordered Tijuana Flats more times than I care to admit. This particular TexMex spot was my favorite back in college at USF, and there aren't any locations in the Miami area. It did give me a pang of nostalgia for my Tampa days, even if I couldn't go there. 
I got to try the recently launched line of cookies from Mariah Carey. Yes, she launched a cookie company. Kissimmee is a test market and Postmates was offering free delivery – so fuck it, I ordered them. Surprisingly tasty cookies!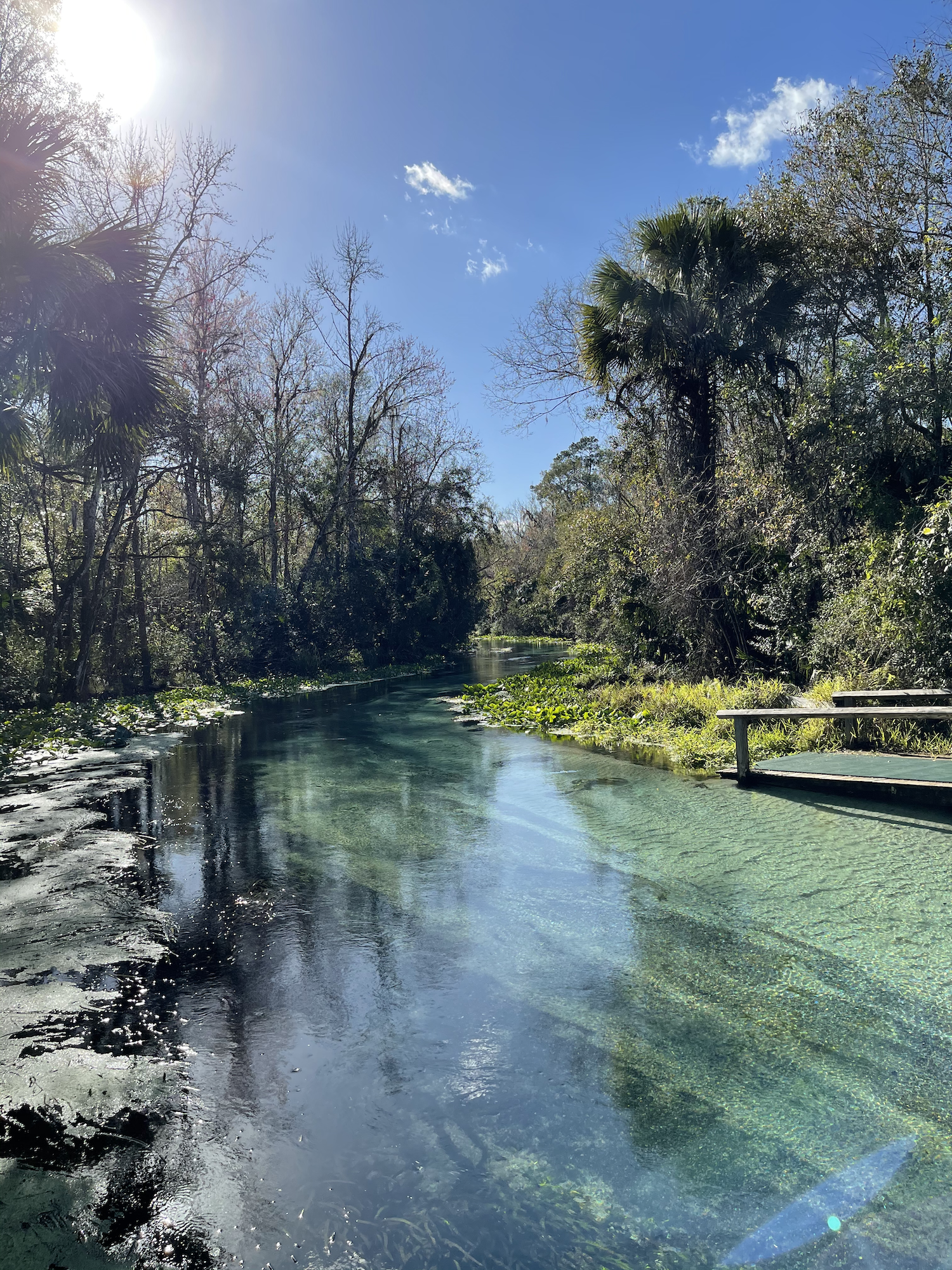 After my quarantine was done, I was able to drive 40 minutes north of Orlando to see Kelly Park. The afternoon was sunny and the temperatures were in the mid-50s, and although the springs I wanted to see were closed off, I still was able to walk the trail. It felt relieving to be able to walk through the open trail, a welcome relief from the four walls I was in for days. 
This was not the kickoff I planned for – but, I'm grateful I'm healthy. I'm grateful that my friends are okay. 
I'm grateful I get to keep going.
I made it to Gainesville on Sunday morning, still healthy with no symptoms. I'll be here until the end of the month before I go on to Panama City Beach, my last city in Florida. 
After that, it's off to New Orleans – my first official city that I'll be staying in for six weeks.