To complete the Web Design and Online Communications MAMC program at the University of Florida, my team and I were tasked with creating a brand identity and web site for Nate O'Donnell and the Lumberjack Plumbing team.
Team Members of Diamond Creative:
Tatiana Cohen
Shelley Dignum
Tina Dominguez
Rebecca Hall
Throughout the course of a semester, our team worked together on nine major projects. We began with a situation analysis, taking an in-depth look at the plumbing industry, the market in Alachua county, and the competition Lumberjack Plumbing was facing. Our team then focused on logo design and branding, since the company had no established brand at the beginning of our project. Once the logo was designed, we created a style tile to serve as the guide for both our printed and digital pieces.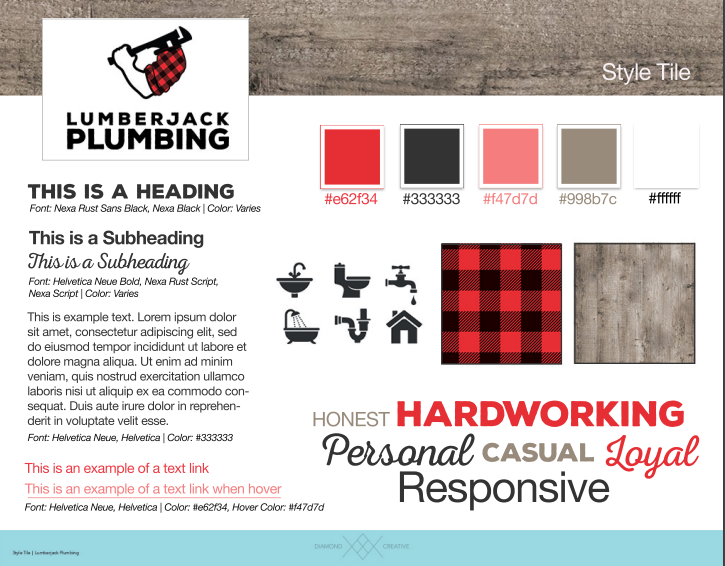 The team created printed pieces for the client, including invoices, vehicle decals, branded stationary, work shirts, mugs, and other items. Once the printed pieces were complete the team pivoted to the digital component. After wireframing and mocking up the site, we began to build out lumberjackplumber.com. Opting for a mobile-first, responsive design, the site was built on WordPress and is currently live. Our team competed with two other agencies within our capstone class, and was selected as the winning team in April, 2016.
To view the entire deck, please click here.