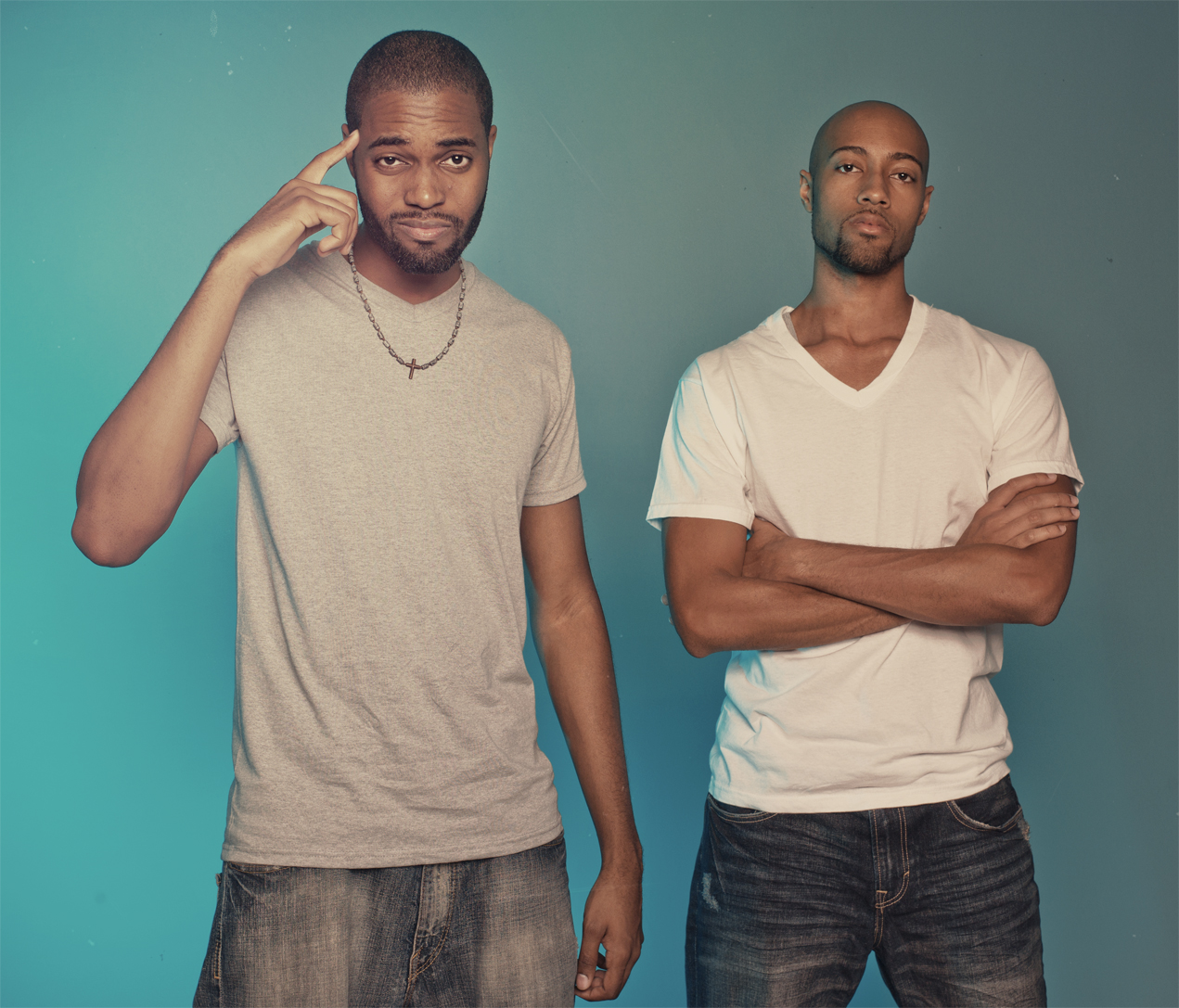 Andre and Sean Davidson are the brothers behind The Monarch, a music production duo that is on the rise here in South Florida. The pair, originally from Orlando, have been coming up since signing with The Runners music group, and have worked with Cher Lloyd, Justin Bieber, and Chris Brown. They've also worked with Miami DJ Khaled on a track with Lil Wayne, Rick Ross, and Nicki Minaj.
You are originally from Orlando. What made you jump down to Miami?
Our hometown Orlando has a lot of talent there, as do a lot of cities that aren't yet fully recognized for their great music scenes. Miami is definitely one of those places that a lot of that talent flocks to. Which makes for better opportunities and a better work environment.

Which artists in Miami would you love to collaborate with?
Ace Hood is definitely one we love working with. Would love to work with Drake, and Pitbull is another one. We're always on the lookout for those new artists that are doing something really innovative and new. It's not always the big names we aim for. We aim for people we know we can make great music with because in the end, thats the only way to be successful: great music.
At what point did you experience 'the tipping point,' as in, what made you go from just making beats to saying, 'I'm a producer'?
That would definitely be around 2008 when we met The Runners. We had the raw talent, and we were really good at "making beats," which was why they signed us. From that point, we had the opportunity to learn the difference between just putting drums and chords together, and actually producing a song. Beat makers focus on just the beat. Producers make beats too, but with the vision of the end product. Music, lyrics…the whole song.
What inspirations do you draw from the city?
One of the biggest inspirations are the people you meet here. There are so many talented producers, songwriters, and artists here. We get a unique opportunity to hear a lot of music before it comes out; and some that may never come out. Also, Miami just has a great vibe to it. It's very fast-paced, yet simultaneously, it has very relaxing weather and scenery. Not to mention the huge music events like Ultra and Art Basel. The inspiration is everywhere.
What were some of the albums you were really into it right before you last jumped into the studio?
Definitely Kendrick Lamar "Good Kid M.A.A.D City". He's high up on our list of people we want to work with next. Also the fun. "Some Nights" album was a really creative way of doing pop music. We like unique music thats complicated enough to be interesting, and simple enough to be entertaining. We listen to a lot of underground music as well like chillstep, trap, house, dub-step, indie rock, underground rap…the list goes on. We're always on the hunt for new music.
Monarch music has just released some new music – a song they produced with The Runners, Fabolous "Ready" feat. Chris Brown, due out soon.
Originally published on April 10, 2013 on Latin Beats.